Experience the best of London
London Activity Programme
St George International's programme of social and cultural activities has been designed to ensure you learn as you visit a number of great places in London. You'll see some places that are secret and not known to tourists. You will also meet a lot of interesting people and improve your English by practising what you've learned in class in a relaxed and engaging environment.
Each week, there is an organised programme of events, planned to give you a balance of social, cultural and informative activities. At weekends, there is always an opportunity to join weekend trips to places like Edinburgh, Windsor Castle, Stonehenge and Bath, the Cotswolds and even Paris.
Many of our activities are included at no extra costs as part of your course, and there are also planned events that you can join if you like.
Activities include:
Theatre visits, guided walks, museum visits, afternoon tea, pub visits, London parks, historic places, art galleries. 
Download this month's programme for full details.
What you can do if you have some free time to explore the local area?
SGI is in a very interesting location in the heart of London. Lincoln's Inn Fields border London's 'legal' district, with the historic Inns of Court all within a few minutes' walk. One of these ancient halls in sight of the school was even used in the Harry Potter films! Sir John Soane's museum is just around the corner, and Covent Garden is a 10-minute walk. Hatton Garden, the jewellery district is very close by, and you can find some wonderful street food in Leather Lane market just 2-minutes away. The Holborn area is full of cafes, pubs, restaurants and interesting squares to explore. There's also historic Fleet Street, home to the UK's newspaper industry for centuries just a 10-minute walk from the school.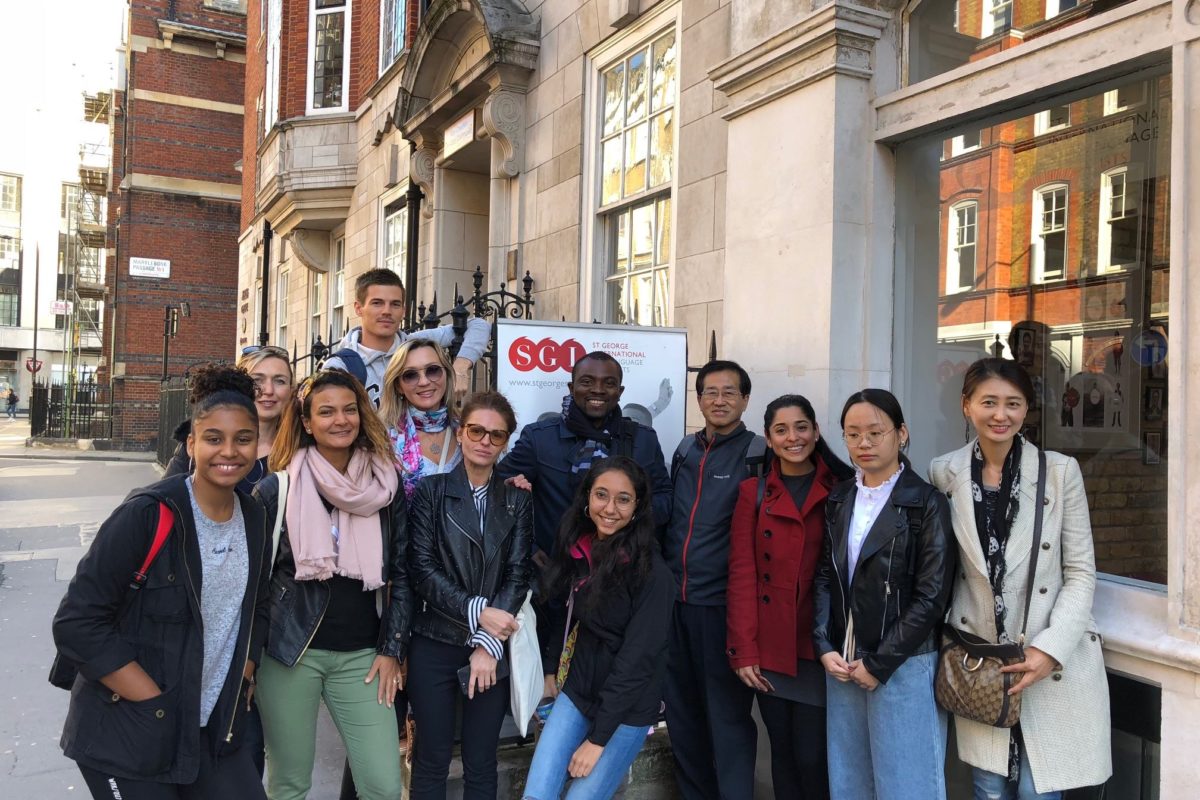 Share your photos on social media #sgilondon
Start your journey now and connect with us on social media
explore our offers and resources
learn more about our
opportunities
We offer a wide range of Accommodation options to make your stay in London as comfortable…
Our Enrichment Programme, with a range of cultural and social activities, ensures you make the most…
Improve your English with our student blog. Lots of entertaining, short videos, articles and images…