English Courses for Adults and Young Learners
English Language school in London. Group lessons and individual tuition English courses in London for all language levels from Elementary to Advanced. General English, Business English, IELTS and University Foundation.
A leading English language school in central London
For 60 years, SGI has welcomed thousands of students from all over the world to achieve fast results with our English courses in London, just a short walk from Holborn station.
Help you meet your learning objectives in the shortest time
Experience the best of London
Make the most of your stay in one of the most exciting cities in the world. Importantly, SGI's activity programme will help you improve your English in real-life situations while attending one of our English courses in London. As a result, you will meet new friends and learn a lot during our walking tours, social events and theatre trips.
Accreditation and
Memberships
An interesting perspective of the economic world combined with a stimulating teaching style that encourages critical thinking. It totally exceeded my expectations. Above all, I achieved the results I needed.
Agnes from Guinea
University Foundation Course
Skills development in this course will help you get used to listening to university lectures, reading research papers, as well as ensuring your ability to express ideas clearly in an academic environment, which is incredibly important when preparing for higher education.
Sophia from Russia
General Intensive mini-group & University Foundation course
The level of organisation in SGI impressed me. To make sure that every student is happy and follow the school management at the same time – is a big challenge, and after 9 month of studies, I should say: "they definitely proved it!".
Khrystyna from the Ukraine
Standard General English course
The Social Programme has a plethora of activities that were very interesting, covering every different taste. Most importantly, the teachers were very friendly and always willing to provide us with a lot of information.
Konstantinos from Greece
IELTS preparation course
To help you succeed in life
Achieve your learning aims and communicate effectively in English. Above all, you will develop the ability to use English naturally in a whole range of contexts at work, in an educational setting or for international communication. Our English courses in London will help you obtain your vision for success with your ambitions in the shortest possible time.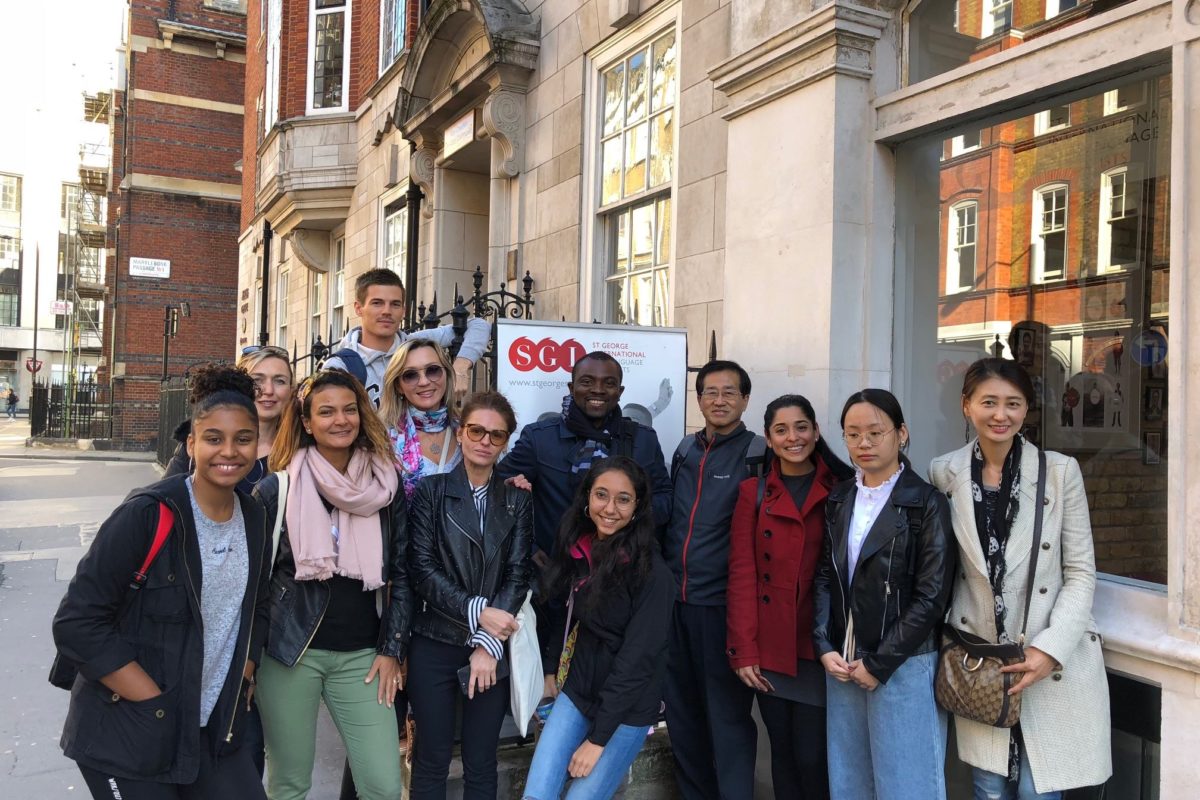 It is hard to believe but we have almost reached the end of another year, and…
Contact us and start achieving your ambitions
Achieving amazing results for our students for 60 years
Monday to Friday 09:00 – 17:00 (UK)
We answer all email and requests as they come in. If you have an urgent matter or would like to place an order please click the link below to give us a call.